Please be advised that the PBS course structure will be changing. The information below is for current students and those admitted to the course up to and including for the 2023-24 academic year. Students admitted to the course for the 2024-25 academic year and onwards will do undertake their studies through the new course structure, as outlined in the online prospectus.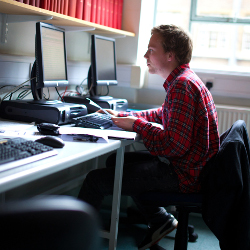 In the final year, students undertake a research project on a psychology topic of their choice, reported in a dissertation of 7,000 words. They also choose a further three papers, at least one of which must be chosen from the following list:
Developmental Psychopathology
Advanced Topics in Social and Applied Psychology
Cognitive and Experimental Psychology
Behavioural and Cognitive Neuroscience
The Family
The list of optional papers may vary from year to year but will typically include papers in:
Criminology
History and Philosophy of Science
Philosophy
Sociology
Biological Anthropology
The optional papers lists for each part of the Tripos will be published in the preceding Easter Term.