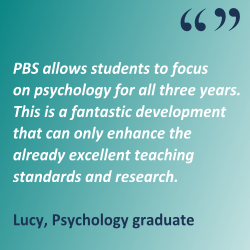 International excellence
At Cambridge you will be taught by researchers of international excellence. In the current QS World University Rankings, Cambridge is placed third in the world for psychology. In the Guardian's University guide 2015: league table for psychology, the Good University Guide 2015 (Sunday Times, published 21 September 2014), and the Complete University Guide 2015, Cambridge is ranked top for psychology. The Department was also given the highest score in the last Research Assessment Exercise conducted by the Higher Education Funding Council for England in 2008.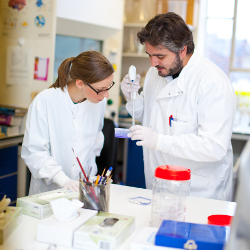 A research-led, multi-disciplinary course
There are many branches of psychology, and you will have the opportunity to study a range of them within this course. You will carry out research projects and dissertations that enable you to explore topics that particularly interest you. Typical projects involve brain and language, gender, neuroscience, personality, autism, depression, ageing, social interaction, hearing, memory, and visual cognition.
Within the course, there is also the flexibility to pursue related disciplines such as politics, sociology, archaeology, biological and social anthropology, computer science, philosophy, natural sciences, economics, and education.
Highly effective teaching
Cambridge offers a world-class undergraduate education. Teaching is provided through lectures, classes or seminars. Some papers include a practical element, which takes place in laboratories. Alongside this teaching, you will have supervisions in small College groups to discuss your work and develop your reasoning and ideas. This additional academic support is what makes Cambridge so unique.