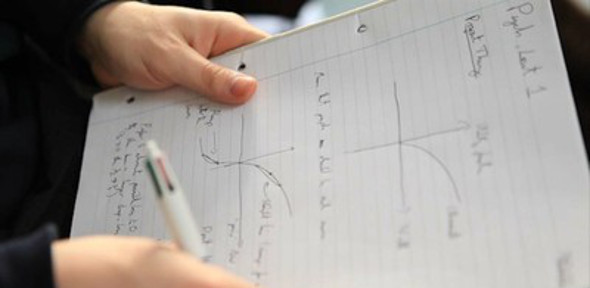 Entry requirements
Typical offers for the course are A*A*A at A Level, or 40–42 points out of 45 with 776 at Higher Level in the International Baccalaureate Equivalent qualifications are also considered. No specific subjects required by all Colleges, but applicants would normally be expected to have taken A Level/IB Higher Level Biology or Mathematics. Where this is not the case, applicants should show evidence of strong performance in the Sciences to GCSE level (or its equivalent, as demonstrated in a high school transcript).
See the Undergraduate Study website for further details, and contact a College Admissions Tutor for further advice. Note that some Colleges may require you to submit written work prior to interview and/or sit an admissions assessment at interview. A list of College requirements can be found on the Undergraduate Study website. The number of candidates applying for PBS has recently risen substantially, such that for 2022 entry we received 11 applications per place.
How to apply
Admission to the University is managed by the Colleges. With the exception of Peterhouse, all colleges accept students for this course. To apply for PBS at Cambridge you can either make an open application or choose a College. To do this, you should first find out as much as you can about the Colleges (e.g. come and visit) and in particular look at the research interests of College fellows associated with PBS. For further guidance see the Undergraduate Study website. If you don't have a strong college preference, we recommend that you make an open application – this will ensure that your application will be considered by a college that, in that year, has fewer applications than other colleges. 
You must submit your UCAS application online here by 15 October in the year before you intend to commence the course. Once this has been received, you will be prompted to provide some additional information in My Cambridge Application directly to the University of Cambridge. If you wish to defer entry, you should indicate this on your UCAS application.
If you have a good examination record and a favourable reference, you're likely to be invited to interview. Currently, we interview about two thirds of our applicants, although that may go down if application numbers continue to rise.  We take contextual factors (e.g., school performance, neighbourhood disadvantage etc) into account when making decisions about which candidates we invite to interview. In the interview itself, we  want to see how you work through problems and take on new ideas, as well as to find out more about you. This is an important part of our selection procedure.  Most Colleges will offer each candidate two interviews in order to get as broad a picture as possible.
Further information about applying to the University is available from the Undergraduate Study website.