In the second year, students take four papers. This year provides a foundation for the research-led teaching of the final year while also allowing students to begin to specialise in those areas that interest them.
All students take the following paper:
PBS 3: Social and Developmental Psychology
This paper aims to provide representative coverage of classic and contemporary theory and research in social and developmental psychology. In the first term, students will learn key meta-theories in social psychology in a series of introductory lectures, and then will examine specific core topics of the field in subsequent lectures, including social cognition, sociocultural approaches, the self, well-being, and prosociality. In the second term, students will study the key processes involved in the developmental transformation of social, emotional, and cognitive behaviour across the life span.
PBS 4: Cognitive Neuroscience and Experimental Psychology 
Cognitive Neuroscience and Experimental Psychology approaches topics in Psychology from a scientific perspective using laboratory studies to explore cognitive and neural mechanisms of behaviour. This course introduces you to the mental and brain processes involved in perception, attention, learning and memory, language, action, awareness and thinking and reasoning. A number of you may well be surprised by the 'openness' of the subject. There are plenty of 'hard facts' in psychology but there are also many theories, some of them, indeed, of a highly speculative nature. This is because, even after more than 100 years of its scientific study, many of the capacities of the mind and the brain remain mysterious. There are three lectures per week, and up to two practical classes.
Students also will need to take two optional papers.
Optional Papers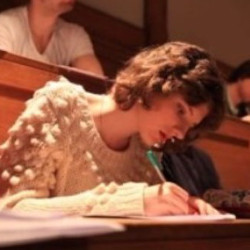 The list of optional papers may vary from year to year but will typically include papers in:
Biological anthropology
History and Philosophy of Science
Neurobiology
Sociology
Philosophy